The finest cuisine
The Grand Resort Bad Ragaz has a fine-dining tradition of the highest standard. Breakfast, lunch and dinner can be taken in your room or in one of our seven restaurants. Special foods and diets are arranged by our nutritionist. Furthermore, the Grand Resort Bad Ragaz offers its own health-oriented gourmet cuisine under the name Cuisine Équilibrée. Working together with our doctors and nutritionists, head chef Renato Wüst develops healthy, five-star meals tailored to your needs.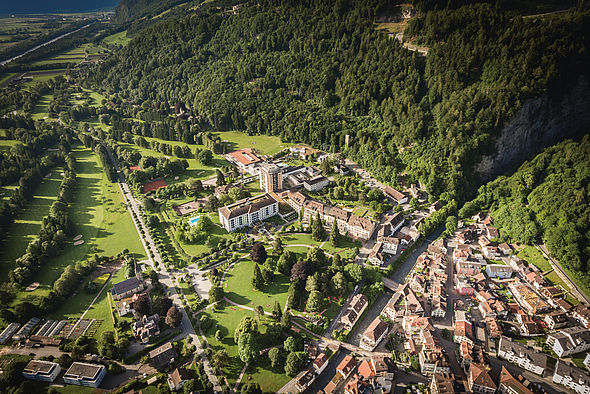 Ideal environment for patients and companions
People accompanying a patient can either stay in the patient's room at the clinic or in one of the five-star hotels of the Grand Resort Bad Ragaz. Companions can take advantage of the entire range of services on offer at the Grand Resort: gourmet restaurants, spa and fitness facilities, cultural entertainment, the casino, the Thermal Spa, two golf courses and a tennis court.